We offer a variety of sturdy and elegant bridge tables for either club or home use, at various prices depending on design. Some examples are pictured below.
These tables can be delivered by courier anywhere in the country at an additional cost of €10 per table.
And why not think about a purpose-designed carry bag to protect your table and allow you to transport it safely and conveniently, or a tablecloth to protect the surface of the table during use.
If you would like to see the tables they are on display in the 1STOP Bridge Shop in CBAI HQ; if you know which one you want we can take orders over the phone via a credit or debit card.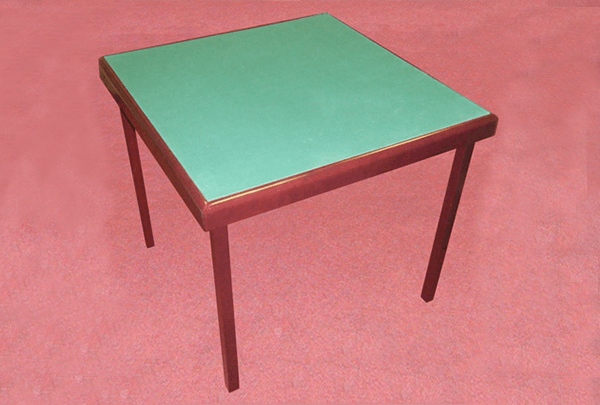 French Elegance House Table
This stylish piece of house furniture (eighty square centimeters) is finished to a very high standard, and is guaranteed to impress your bridge guests. It is fitted with folding legs matching the main body colour. Normally available in two colours, mahogany and beech.
Price €175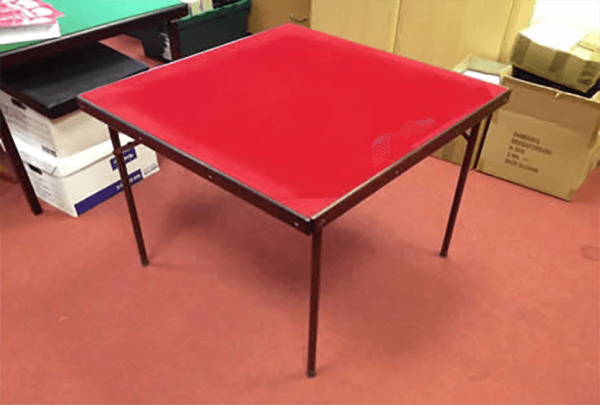 CBAI Club Table
Our own bridge table, suitable for clubs due to its robust design and folding metal legs. Again this table measures the standard eighty square centimetres. Finished in a dark wood stain with tubular metal legs and felt top. Our current stock has a green felt top.
Price €100
Swedish House Table
Similar to the French Elegance table, and also eighty square centimetres in size, but in synthetic wood, with legs that fold individually.
Price €150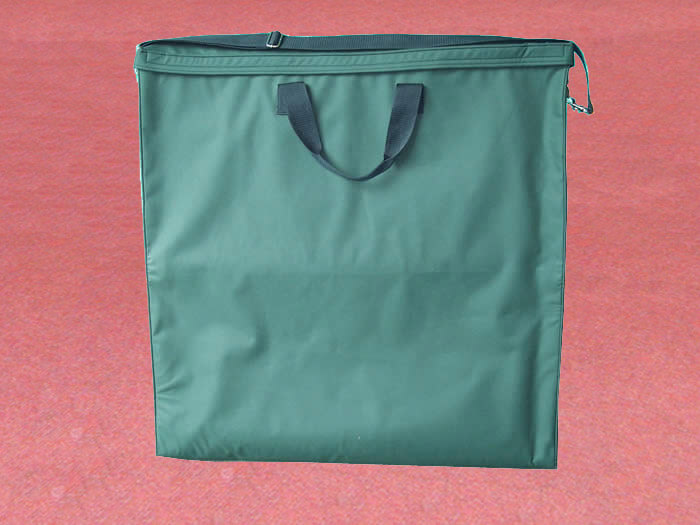 Bridge Table Bags
A convenient and sturdy bag for storage and transport of a bridge table. Will fit all the tables listed above and any other table that is eighty square centimetres in size. Available in dark green only.
€50 CURRENTLY OUT OF STOCK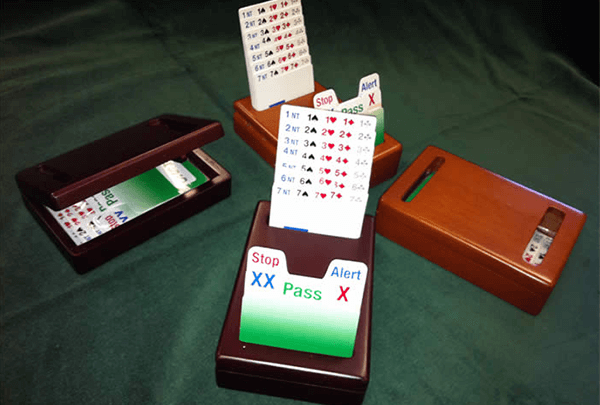 Timber Bidding Boxes
Wooden bidding boxes finished in a high gloss shine. Available in dark or light wood.
€60 for a set of four including the inserts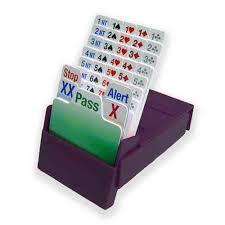 Plastic Bidding Boxes
Plastic bidding boxes. Available in several colours.
€40 for a set of four including the inserts